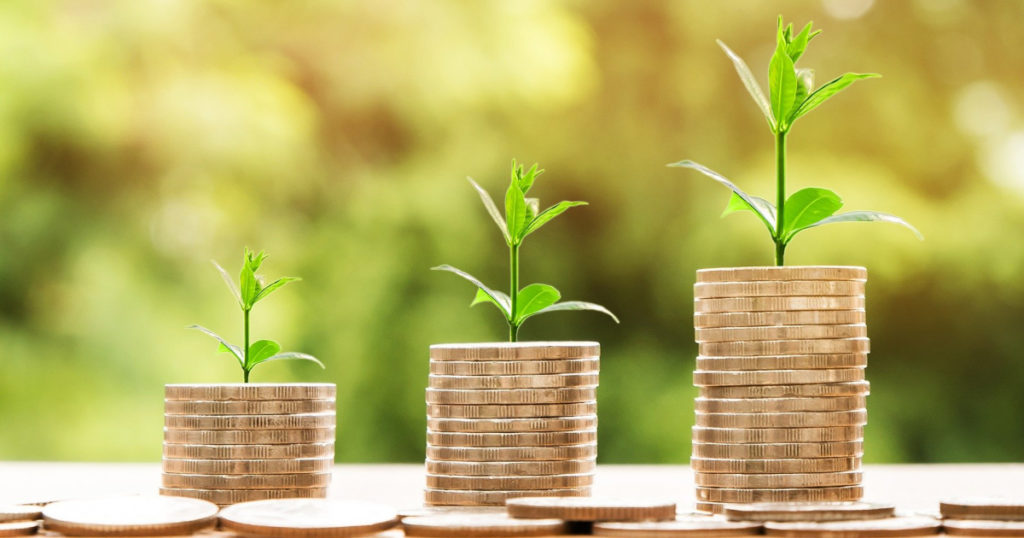 Hello, small business owners! Today we're describing ways to measure your progress toward the marketing goals you set.
This is Part 2 of our "How Do I Market My Small Business" blog series, and it builds on Part 1, Set a Marketing Goal. In that post, we discussed how establishing marketing goals helps you make better decisions about what marketing activities to try. We also listed some common marketing goals that might make sense for your business.
But a goal is only a wish unless you can measure it.
So in this post, we do the following:
Provide a little more detail about the marketing goals that you might choose.
List some methods and tools that you can use to assess how your business performs relative to each.
And bonus, every measurement tool described in this post is either low in cost or absolutely free.
When you're done with this post, you'll be ready to undertake marketing activities for your small business with discernment and confidence. That's because you'll know what goal you're aiming for, why you've chosen it, and how you'll gauge your success with it.
So let's get started with marketing measurement!
Marketing Goals: A Quick Review
Remember the potential marketing goals we discussed in Part 1 of this blog series? Here's a review so they're fresh in your mind as we discuss how to measure them:
Increasing brand awareness, which is the level of recognition that prospective customers have for your organization, product, or service.
Building thought leadership, which is the level of influence that your expertise allows you to have with customers, other industry experts, or governing bodies.
Generating customer leads, which encompasses attracting best-fit prospective customers, engaging them, and convincing them to become actual customers.
Delighting customers, which means intentionally creating experiences for them that evoke their enthusiasm and capture their loyalty.
If you're asking yourself why these four things are marketing goals you should care about, we're happy to review that quickly too: it's because they are pillars of good marketing.
And good marketing, as we described last time, is the discipline of consistently reaching a target audience and communicating the value of your product or service so that you acquire customers who stay with you over time.
We can actually draw a straight line from our definition of successful marketing to the marketing goals we suggest. Check it out:
"Consistently reaching a target audience" = Increasing brand awareness
"Communicating the value of your product or service" = Building thought leadership
"Acquire customers" = Generating leads
"Who stay with you over time" = Delighting customers
Like we said in Part 1, we recommend choosing just one goal for now, especially if you're just getting started with marketing your small business.
Now, on to the nuts and bolts of measuring your marketing goals. We'll take this one potential goal at a time!
How to Measure Brand Awareness
Here at Dot Your I, we find that one of the biggest struggles that small businesses have is simply getting their name out there. They are hard-pressed to define what "out there" really means or to assess their level of "out-there-ness" (which, to be clear, is not a marketing term. We just made that up).
Basically, whenever people are in the market for whatever it is you sell or do, you want them to think of you. And there are ways that we can measure the extent to which they do.
Following are two ways to measure your brand awareness:
Via Social Engagement Across All Your Social Media Platforms
By "social engagement," we mean follows, likes, reach, shares, and comments, plus other metrics depending on the platform. Each social media platform offers free tools for tracking these metrics and viewing them over time.
By "social media platform," we mean Facebook, Instagram, Twitter, Pinterest, LinkedIn, or whatever social media site where your business has a page – or where you have a page, if you are on social media as a representative of your business, rather than as an everyday citizen.
Captain Obvious here: we recommend checking in on these social metrics regularly, and even maintaining a simple spreadsheet where you can keep track of the highlights. Consider updating this spreadsheet as a part of the other administrative tasks that you take care of for your business weekly or monthly.
Social Searcher is a free social listening tool that you can use to track ALL your social media mentions in one place. Plus, you can track the social mentions of your competitors with this tool. Not only will you learn how you're doing, but about how you're stacking up against your rivals, which is fantastic insight.
Via Your Website Traffic
Website traffic encompasses a lot of different metrics regarding who visits your website and what they do when they're there.
When it comes to brand awareness, here are three website traffic metrics to focus on over time:
The number of new visitors to your website.
The number of returning visitors to your website.
The sources of both new and returning traffic.
To view and analyze your website traffic, connect your website to Google Analytics, if you haven't already. Here are some helpful resources for setting up Google Analytics:
You can also ask your web developer to help you set up Google Analytics, or contact us. We'd be happy to talk marketing goals and measurement with you.
How to Measure Thought Leadership
Many times, small business owners will chuckle at the term "thought leader." It can sound more like someone reading books and giving speeches, and less like someone serving customers and breaking a sweat.
But "thought leader" simply refers to someone who knows what they're doing. And that's you.
Your position as a thought leader has a huge bearing on the success of your business. Potential customers use thought leadership when deciding whether they'll award business to you, and current customers use it when deciding whether they'll increase business with you.
You may have an amazing product or service, a get-'er-done work ethic, and a talented team, but without building your thought leadership, not enough people will know about any of those things.
And potential customers actually want to know. They want to hear what you and others have to say about your product, work ethic, and team. They're searching for this information. They want to be sure they can trust you with their hard-earned dollar.
If you're not talking about your business online and encouraging your customers to do so, you're leaving a vacuum that your competitors are filling.
Thus, thought leadership is a worthy goal as you seek to market your small business. Here are some ways to measure thought leadership:
Via Backlinks
Backlinks are incoming links from other websites to your website and to specific content in it – particularly to your blog, if you have one. The more others reference your site and send their own audiences to it, the stronger your position as a thought leader.
You can check the backlinks to any page of your website with the Ahrefs Backlink Checker tool. It's completely free, and it tells you all of the following:
The total number of backlinks to your website.
The unique domains (websites) where the backlinks come from.
The specific referring pages in those domains.
The anchor text that users click to land on your site.
Via Your Branded Queries
Your branded queries are the internet searches wherein a user enters your business name specifically, rather than a general search term.
For example, if I fire up Google and enter "Allegheny Coffee and Tea Exchange" rather than "coffee shops in Pittsburgh," then that is a branded query for Allegheny Coffee and Tea Exchange.
For every branded query you have, a user was looking for you rather than for one of your competitors. This is usually good news. The user knew about you (brand awareness, anyone?), was interested in you, and embarked on some online discovery about you.
You can find the number of your branded queries using the following free Google tools:
Google My Business, which is the very next topic of this blog series.
Google Analytics. See our discussion above on website traffic for more info on this.
Via Your Online Reviews
Positive reviews and testimonials from your customers generate consumer trust in your business, and thus bolster your thought leadership.
You can keep track of all your online mentions using Google Alerts:
How to Measure Lead Generation
Whether you know it or not, your business is already doing lead generation. Anything you're doing to reach potential customers and persuade them to become actual customers is lead generation.
Lead generation is the lifeblood of any business. The science and art of marketing is largely focused on lead generation.
Measuring your lead generation efforts will enable you to put more discipline into them. This way you'll avoid spending too much time and money trying to attract too few customers who fit your business.
Here are some common metrics for assessing your lead generation efforts, and for quantifying leads:
Number and type of new contacts, per channel (a channel is whatever method you used to attract those contacts; it can be a platform like social media, or an activity like a promotion).
Click-through-rate: The number of clicks you receive on a digital ad or a call-to-action (like a button on your website).
Conversion rate: The percentage of potential customers who perform an action that you encourage them to take (such as call you or redeem a coupon).
Time to conversion: The length of time it takes a potential customer to perform an action that you encourage them to take.
Cost per lead: The amount you spend to generate one lead.
Return on investment: The results of a lead generation campaign, compared to the cost to you of running the campaign.
There are lots of tools that can help you track and measure your lead generation efforts. One of the best for small businesses is HubSpot. It provides an incredibly robust customer relationship and sales platform for free, along with excellent customer support for small businesses who are just getting their feet wet with lead generation.
How to Measure Customer Value
You may not think of yourself as a "value creator," but you are. Just by virtue of starting a business that delivers a product or service that customers need or want, you are creating value for them.
So congrats on already rolling with value creation, one of the pillars of marketing success!
The thing is, in order for your business to have longevity, you must always be creating value for your customers.
Not to be confused with "customer lifetime value," which is the total value of a customer to you over the course of the customer's relationship with you, "customer value" refers to what the customer thinks that your value is to them.
Customer value is all of the benefits customers get from doing business with you, minus all of the costs and risks to them of doing business with you.
It includes all manner of benefits, like the extra services you provide, the help you offer, and the customer's experience with you.
Likewise, it includes all manner of costs, including the time and resources that customers need in order to learn, use, and maintain your product.
Bottom line (pun intended): customers are in the driver's seat in determining customer value, and today they are savvier and have more options than ever.
To successfully market your business, you need to be delivering value to customers, measuring how you're doing, and adjusting accordingly.
You've probably gathered by now that customer value can be complex to measure, since it's determined by customers and encompasses both tangibles and intangibles. But here are some metrics that you can use to estimate it:
Revenue and profit per customer.
Customer lifetime value (again, this isn't "customer value," but it factors in!).
The number and type of repeat buyers you have.
The frequency, type, and quantity of products purchased.
Your upsell rate: the frequency with which customers buy more than they originally intended to buy.
The number and type of products in your upsell conversions.
---
Small business owners, you're now officially briefed on setting and measuring marketing goals. Congrats!
With this background and context, you're ready to do some purpose-driven digital marketing, and we're excited to accompany you on that journey, starting with the next post in this series, which focuses on Google My Business – one of the most comprehensive and valuable marketing tools in your small business arsenal.
In the meantime, Dot Your I is here for you, small business owners. If you'd like to talk about marketing goals or activities for your company, contact us any time.
This post is part of our "DIY from DYI" (see what we did there?) collection, which features do-it-yourself marketing tactics for small business owners in Pittsburgh PA and everywhere.