Grow your reach and your business through the power of the internet, as well as through traditional marketing channels.
An Actionable, Cohesive, Custom Marketing Plan for Your Small Business
You run an organization, so almost without trying you've probably implemented an online and offline marketing plan. At a minimum you likely stood up a website or a Facebook page, printed some cards, ran some ads. Boom, marketing plan activated.
How's that going for you?
If you can't really answer, we get it. The marketing landscape is changing drastically day by day, and what worked just a few years ago no longer brings in clients. Uncertainty about what to do next is normal. It's also where we come in.
We partner with you to do the following:
Understand your organization's goals, culture, target customers, resources, and budget.
Tailor-make a marketing strategy with activities that you can tackle, or that we tackle for you.
Track your results, adjust accordingly, and help your business grow over a horizon that you specify.
Our Digital and Print Marketing Services
We design and implement the perfect marketing mix for your organization so that you can meet (and even exceed) your growth goals and sales targets, relieve the burdens on your team, and let everyone get back to their day jobs.
Marketing Strategy
The purpose and plan for all your marketing. Your digital and print marketing activities can't merely run. They must produce value. We align them with your goals to ensure they do.

Social Media Management
Populate your social media channels with consistent, timely, rich, interactive content that grows your followers, drives site visits, and even resolves customer service issues.
Pay-Per-Click Advertising
Capture web traffic with targeted search engine advertising that speaks to your ideal prospects, and leads to landing pages that convert.
Facebook Advertising
Reach new audiences and retarget previous ones by leveraging the right kinds of ads and boosting select posts on the world's largest social media platform.
.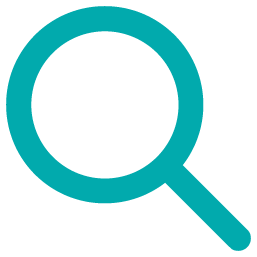 Search Engine Optimization (SEO), including local SEO
Get discovered organically by the people already searching for the products and services you provide through strategic keywords and content. Learn more about our Content Marketing services.
Email Campaign Development
Increase product sales or event attendance through an end-to-end email campaign. We'll define audience segments, develop sequential messaging and calls to action, develop downloadables and landing pages, and help you get conversions.
Marketing Campaign Design
Create awareness and engagement around any product, service, event, or innovation with cross-channel activity and collateral.
Print Advertising and Collateral
Serve your audience with beautiful, tactile pieces. We'll help you design print ads, business cards, postcards, brochures, and more.
Branding
Elevate everything in your marketing mix with your unique visual identity, which we'll create for you. Learn more about our Branding services.
Let's meet about your custom marketing needs, and the digital and traditional strategies to address them.
Benefits of Our Digital and Print Marketing Services
You could keep juggling random marketing attempts on your own. Or you could level up, work with us, and reap the rewards that you bet on when you started your business in the first place:
Increased Revenue
Running a business comes with a lot of costs. A marketing partner seems like just one more that you could avoid. But the customers you're definitely missing are lost opportunities for a healthier bottom line.
More Time
You're smart. You could figure out most marketing strategies on your own. But do you want to spend your time that way? Let us help you so that you can get back to your area of expertise, and to your team who needs you.
Predictable Activity and Results
Doing marketing on your own means that sometimes, inevitably, you won't. And then your social media will go quiet, your ads stale, and your website static. It's not a good look. Working with us means that all your marketing plates keep spinning.
.
A Top-Notch Image
The resources for slick marketing were once available only to the big guys. That's not true anymore, but still, "top-notch image" territory is hard to reach without design skills. We have them, and our whole reason for existing is to use them for small businesses.
Have Digital and Traditional Marketing Questions?